2017 IT Skills and Salary Report
Your comprehensive and global guide to what's happening in the IT field.
---
The value of certifications and training
Certifications and training are often associated with salary increases as well as contributing to a company's success. Both are opportunities for IT professionals to demonstrate a commitment to growth and for businesses to ensure their employees remain competitive. Whether it's for the sake of obtaining a certification or for personal fulfillment, training is a validation of skills and knowledge. What's more, it's a matter of professional pride.
15 Top-Paying Certifications for 2017
What certifications should you consider if you're hoping to improve your salary? What are the up-and-coming certifications this year? We use data obtained from the 2017 IT Skills and Salary Report to answer both of these questions.
Success in the Digital Age: The Value of Investing in People
To remain competitive in today's market, businesses must cultivate knowledgeable employees and intellectual property to develop The Next Big Thing. We'll tell you why and how to do just that.
Technical Certification + ITIL® Foundation = Higher Salary in 2017
Looking to bump up your salary? Check out how average salaries grow when professionals pair an ITIL certification with an existing credential.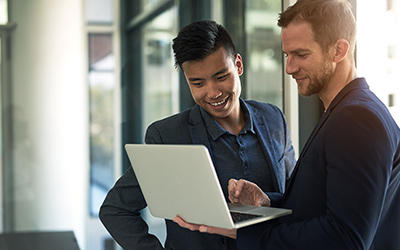 IT Pros and Decision-Makers Don't Hold Back in Latest Salary Report
Respondents to our 2017 IT Skills and Salary Report have strong opinions when it comes to job security, job satisfaction and management. We analyze several pointed and thought-provoking comments from IT professionals.
To Certify or Not to Certify? That's the $100,000 Question
An IT certification doesn't guarantee you a $100,000 job like it used to. But that doesn't mean certifications are a thing of the past. Review the certification landscape in this hour-long webinar.